Domestic Infra-red Heating | Commercial Infra-red Heating | Industrial Infra-red Heating | Home Page | Latest News | About Us | Contact Us

<![if !vml]><![endif]>

The Infra-red Heating Specialists

<![if !vml]><![endif]>

Tel/Fax +44 (0)1159 37 27 27

Heat infra-red and Leisure Heating Ltd Offers a Comprehensive Service to its Customers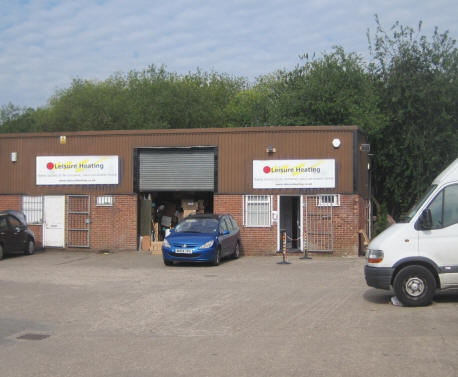 Heat Infra-red Services include:
Industrial Process Feasibility Trials and System Design
Solution Engineering
Consultancy
Equipment Manufacture
Temperature Monitoring and Analysis
Leisure Heating Services include:
Retail Heating Sales
Church and Village Hall Heating
Domestic and Commercial Heating
Domestic and Commercial Patio and Outdoor Heating
Our Workshops at Keyworth, Nottinghamshire 2011 - 2018
---
From Our Base in Keyworth, Nottinghamshire We Can Offer
Market-Leading Products and Professional Services
Heat Infra-red and Leisure Heating Ltd delivers excellent value to its customers through innovative products and control solutions which exploit a clean, controllable, energy efficient infra-red heating technology.
Our team of infra-red experts possess a unique knowledge of industrial, commercial and domestic heating techniques so we are able to deliver excellent solutions and value to our customers.
Our principal specialists have many years of experience in infra-red heating technology and techniques. They have been involved in developing and delivering infra-red heating solutions for a wide range of applications to customers in the UK and all over the world.
Some of our team originally worked for East Midlands Electricity and PowerGen as part of a large advisory team serving its business customers while others were involved in the early concept of infra-red heating products in the 1980's and 1990's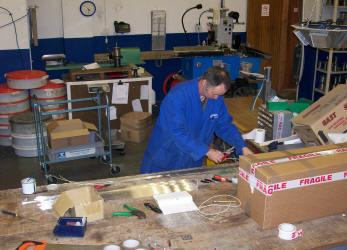 Commercial, Leisure and Domestic Applications
Leisure Heating Ltd supplies infra-red and hot-air heating solutions from its large and ever-increasing product portfolio. Our products range from electric infra-red patio and parasol heaters to conventional storage radiators and other domestic appliances.
Industrial Applications
Heat Infra-red is a trading division of Leisure Heating Ltd and offers a second to none consultancy service to its industrial customers.
Heat Infra-red also designs, manufactures and supplies electrical infra-red process heating equipment to industry throughout the UK and the world.
Most of the solutions are made to match the specific needs of the customer ensuring optimal exploitation of the technology and giving class leading results
Whatever your heating requirement - we can help you!
Phone 01159 37 27 27 or email enquiries@heatinfrared.co.uk for further information on any of our products or services.
---
Company Details
---
Leisure Heating Ltd
Heat Infra-red

Postal Address:

6 Advance Workshops

Debdale Lane

Keyworth

Nottinghamshire

NG12 5HN

Registered Office:

6 Advance Workshops

Debdale Lane

Keyworth

Nottinghamshire

NG12 5HN

Company Registration Number: 5308806

VAT Registration Number: 853348806

Postal Address:

6 Advance Workshops

Debdale Lane

Keyworth

Nottinghamshire

NG12 5HN

Heat Infra-red is a trading division of Leisure Heating Ltd
---